Leadership coaching is a proven leadership development tool, and even a little bit of certainty is welcome in the turbulent times we're currently living and working in. It's not just the challenges associated with continuous change and market disruption. Leaders must contend with the threat of violence, mental, physical, and emotional demands on talent as well as changing expectations around work itself. The pressure is heavy and constant, and it doesn't even touch the demands that ambitious people place on themselves amid these unusually stimulating environs.
Now is not the time to hide, or float, or hope for the best. It's a time to be intentional about development, for yourself and for your team. Leaders cannot give themselves a free pass. They need new behaviors, new mindsets, new innovations to meet the challenges inherent in the modern workplace. To develop these, they have to build a continuous learning mindset. It's one of the best ways to ensure that working amid disruption isn't quite so hard or devoid of connection, and is not without benefit, advancement, and purpose.
In this webcast Sounding Board's CEO and Co-founder, Christine Tao and Ancestry.com's President and CEO, Deb Liu discuss:
Why talent leaders should invest in leadership coaching as a critical tool to enhance the employee experience at all levels
The value of this particular leadership development strategy for an individual and for an organization
What could happen if leaders don't make leadership development a priority in the short- and long-term.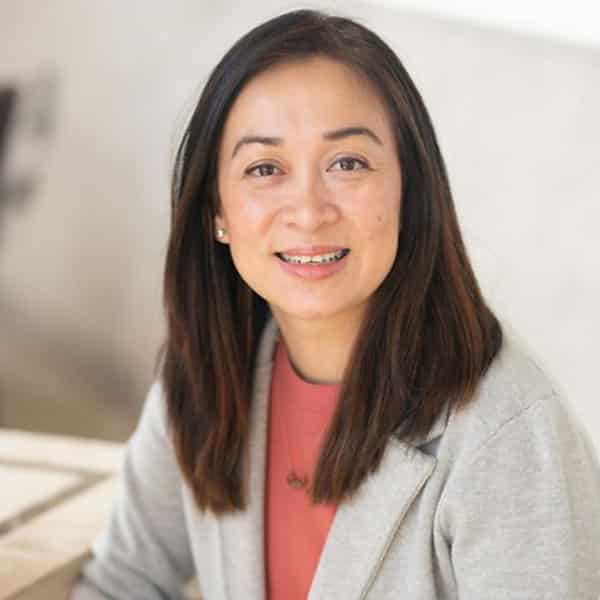 Co-founder and CEO, Sounding Board
Christine Tao is the co-founder and CEO for Sounding Board, the first Leader Development Platform designed to bridge the leadership gap. She has enjoyed several roles in Silicon Valley at Google and YouTube, but her inspiration to launch Sounding Board began while she worked at TapJoy, a leading, venture-backed mobile advertising and publishing network. As Senior Vice President of Developer Relations, she led growth for Tapjoy's publisher advertising business from zero to more than $100 million in revenues in less than three years. While at the company, she was promoted several times, and it brought to light a need for leadership development. To aid her career transitions, the company gave her a leadership coach, Lori Mazan, who eventually became her Sounding Board co-founder.
In addition to advising several startups, Christine is an angel investor and a fellow at the Tory Burch Foundation, a foundation dedicated to investing in women entrepreneurs' success and sustainability. She was named to the EY Winning Women Class of 2021, and won the 2021 Stevie Awards for Women in Business. Committed to mentoring and supporting other underrepresented founders, Christine spoke at the 2021 Haas Women in Leadership Summit, Xoogler Women's Network, Leanin, Tory Burch Fellows #EmbraceAmbition and All Raise. She also regularly takes time to meet with founders – often women and POC – to help with their fundraising efforts, and provide any support they need to develop their business.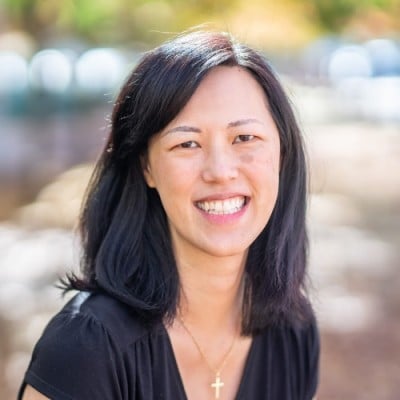 President and CEO, Ancestry
Deb Liu is the President and CEO of Ancestry. With more than 19 years in the tech industry, she has been named one of Business Insider's most powerful female engineers and one of PaymentsSource's most influential women in payments. She was previously a senior executive at Facebook, where she created and led Facebook Marketplace, a platform for millions of people to buy from and sell to one another. She also led the development for Facebook's first mobile ad product for apps and its mobile ad network, in addition to building the company's games business and payments platform, which includes Facebook Pay. Prior to Facebook, she spent several years in product roles at PayPal and eBay, where she led integration between the two products. She serves on the board for Intuit and Ancestry and is a seed investor and advisor for several startups. She also holds several payments- and commerce-related patents. 
Actively involved in promoting diversity in tech, Deb founded Women In Product, a nonprofit with more than 30,000 members, with the goal to connect and support women in the product management field. She is a member of the Committee of 100, a group of prominent Chinese Americans, and was named an A100 by Gold House, an honor recognizing impactful Asian Americans.